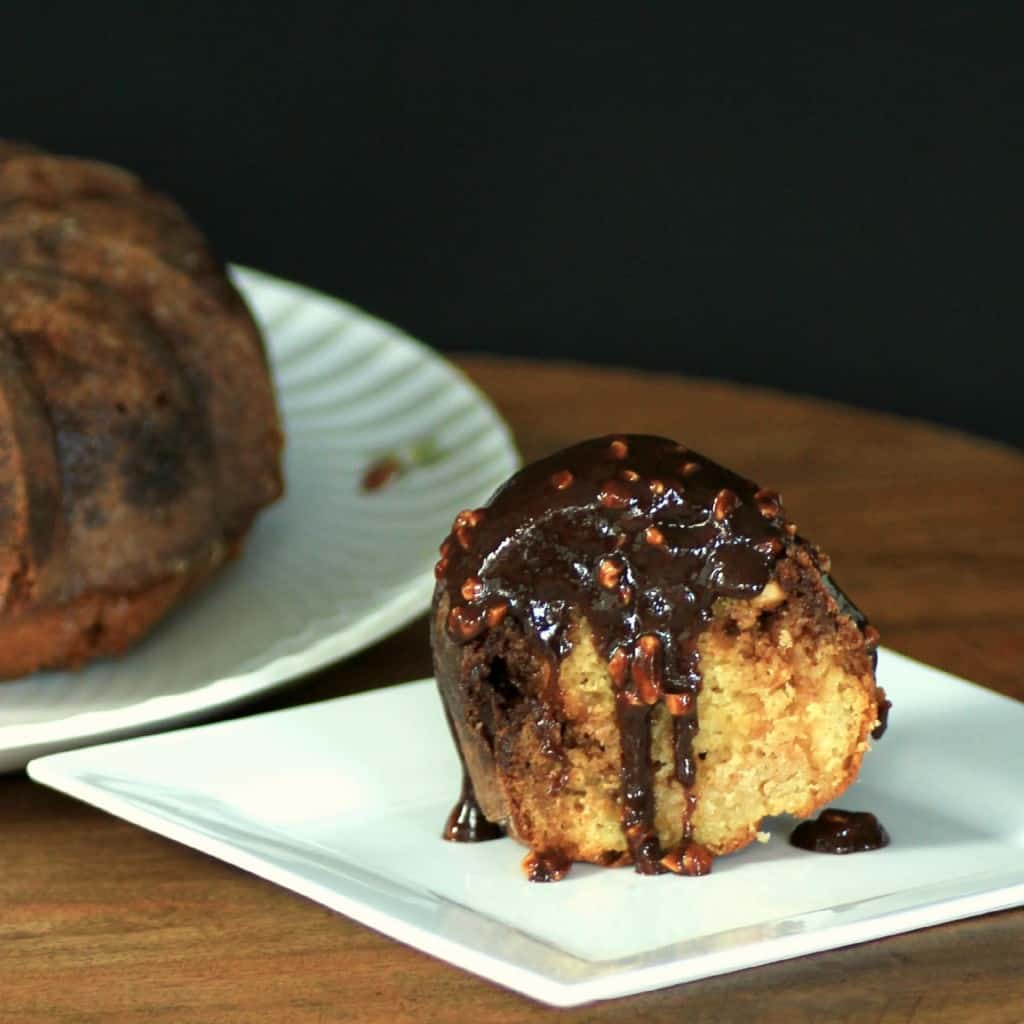 ½ cup butter, softened
1¼ cup sugar
3 eggs
2¼ cup flour
2 tsp. baking soda
½ tsp. salt
½ cup sour cream
¾ cup milk
2 cups fun size Snickers, diced
Chocolate Caramel Sauce
½ cup butter
1 cup brown sugar
½ cup half and half cream
1 tsp. vanilla
4 oz. semi sweet chocolate
1/3 cup peanuts, chopped finely
Preheat oven to 350F. Spray a bundt pan with cooking spray and flour, set aside. Whisk together the flour, baking soda and salt.
In a standupmixer with a paddle attachment, mix together the butter and sugar. Add the eggs one at a time, mixing well after each addition. Alternatively add the flour, sour cream and milk, ending with the flour. Beat well for 2 min.
Fold in the Snickers bars. Pour into the prepared pan and bake for 45-50 min. until the cake is golden brown and a cake tester comes out clean. Let cool 5 min. Remove from pan and let cool completely.
Chocolate Caramel Sauce
Melt the butter, brown sugar and cream together. Let simmer for 2 min. Remove from heat and add vanilla and chocolate. Stir to melt. Serve warm with a slice of cake.