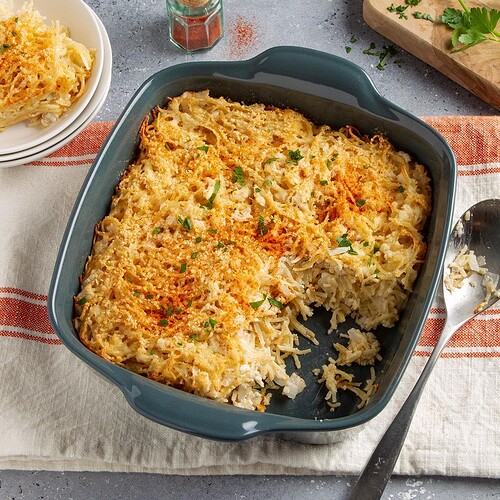 1 package (10 ounces) fine egg noodles
1-1/4 cups 4% cottage cheese
1-1/4 cups sour cream
1 medium onion, finely chopped
1 tablespoon Worcestershire sauce
1/8 teaspoon garlic salt
2 tablespoons grated Parmesan cheese
Paprika, optional
Preheat oven to 350°. Cook noodles according to package directions; drain. Transfer to a large bowl. Add the cottage cheese, sour cream, onion, Worcestershire sauce and garlic salt. Spoon into a greased 2-qt. baking dish. Sprinkle with Parmesan cheese.
Bake, uncovered, until top is lightly browned, 35-40 minutes. If desired, sprinkle with paprika.