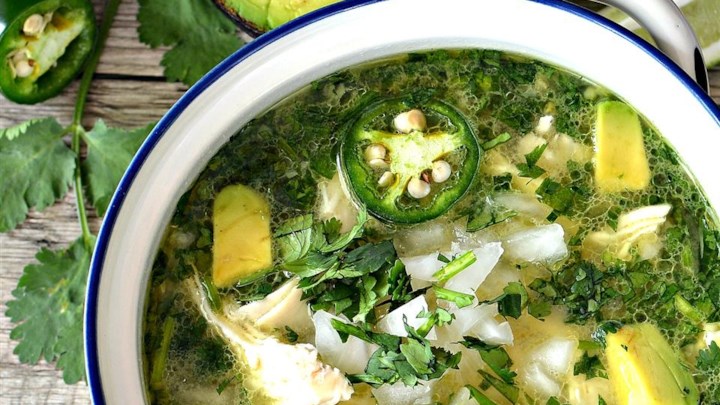 2 skinless, boneless chicken breasts
1 tablespoon olive oil
1 large white onion, chopped, divided
3 limes, juiced
1 cup chopped cilantro, divided
2 jalapeno peppers, halved and thinly sliced
3 cloves garlic, minced
4 cups water
2 cup chicken broth
3 large firm-ripe avocados, cut into chunks
1/4 cup crumbled queso fresco, or to taste
Bring a small pot of water to a boil.
Add chicken and boil about 7 minutes.
Remove chicken and retain stock.
Shred or finely slice chicken.
Heat olive oil in a large pot over medium heat.
Add 1/2 onion, lime juice, 1/2 cup cilantro, jalapeno peppers, and garlic about 5 minutes.
Add chicken broth and stock.
Let cook until just heated through, about 5 minutes.
Stir chicken into the pot.
Ladle soup into 4 bowls.
Top with remaining 1/2 onion, 1/2 cup cilantro, avocado, and queso fresco.