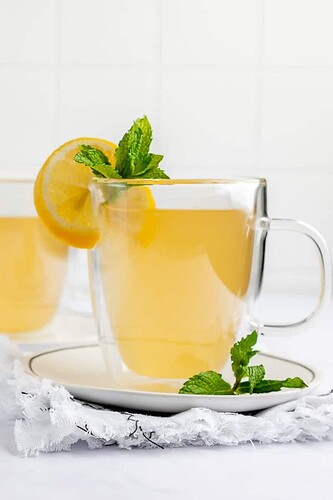 2 cups water
1 sachet Teavana Jade Citrus Mint tea
1 sachet Teavana Peach Tranquility tea
1 tablespoon honey
1½ cups lemonade
1 sprig fresh mint optional garnish
1 slice lemon optional ganish
Bring the water to a boil in a saucepan. Turn off the heat and place both tea sachets into the saucepan. Allow the tea to steep for 90 seconds. Remove the tea sachets.
Add the honey and stir until it dissolves.
Add the lemonade.
Warm the tea and lemonade on low for about 1 minute.