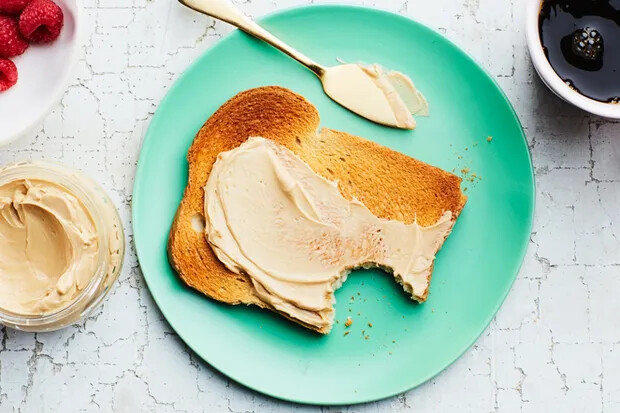 1/4 cup heavy cream
3 tablespoons sugar
2 tablespoons safflower or other neutral oil
2 teaspoons finely ground espresso powder
1/8 teaspoon kosher salt
1/2 cup (1 stick) unsalted butter, softened
Cook cream, sugar, oil, espresso powder, and salt in a small saucepan over medium heat, stirring, until just simmering and solids are dissolved, about 2 minutes. Transfer to a small bowl and chill until cool, about 30 minutes.
Beat butter on medium-low speed in the bowl of a stand mixer fitted with the paddle attachment (or in a food processor) to combine. With the motor running, drizzle in cream mixture. Increase speed to medium-high and beat until combined and smooth. Transfer to a resealable container and chill at least 3 hours. Let sit at room temperature at least 15 minutes before serving.