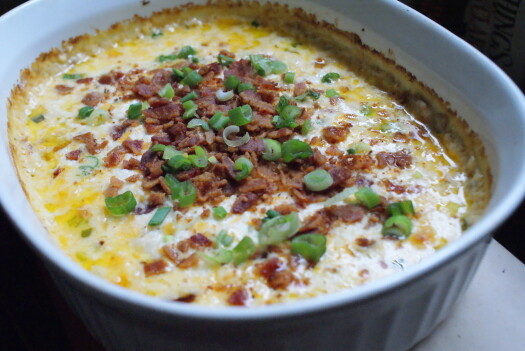 16 oz container cottage cheese
1 cup cheddar cheese, shredded
1/2 cup parmesan cheese, shredded or grated
8 slices bacon, cooked and crumbled
2 green onions, sliced
Preheat your oven to 350°.
Set aside a couple of tablespoons of the bacon and green onions to use as topping after the dip is baked.
In a medium bowl, combine all of the ingredients. Spoon into a (1 or 1 1/2 qt) glass baking dish and bake for 25 minutes. Top with the reserved bacon and green onions and let sit 10 minutes before serving. Serve with melba crackers or tortilla chips.