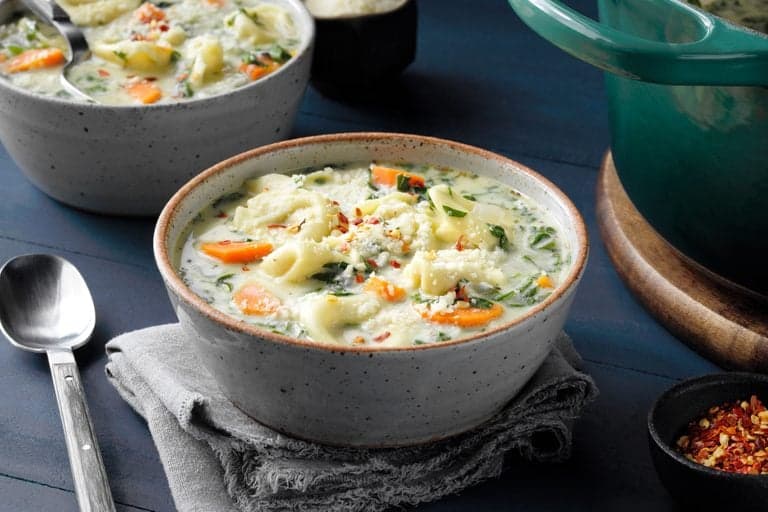 1 Package Cheese Tortellini, frozen (9 oz)
1 Can Italian Diced Tomatoes (approx 14 oz)
4 cups chicken broth
1 1/2 tsp Basil
1 tbsp red wine or cider vinegar
1 can White Kidney or Cannelloni Beans (optional)
In an at least 3 qt. pot, bring chicken broth to a boil. Add Tortellini and reduce heat to simmer. Simmer for 4 minutes. Add basil, beans, and tomatoes. Simmer another 6 minutes or until the Tortellini is tender. Add vinegar and stir just before removing from the pot.