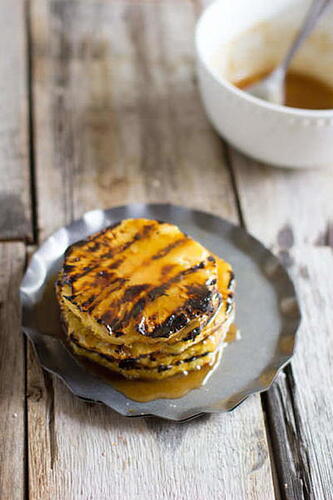 1 Pineapple, peeled and sliced
3/4 Stick of Unsalted Butter
3/4 Cup Brown Sugar
In a bowl, melt the butter at 20 second increments in the microwave. Remove from the microwave and add the brown sugar, stirring quickly to evenly combine, this will take a minute to absorb the sugar.
Heat a grill to medium high heat and add the pineapple, cooking for a few minutes or until grill marks begin to appear. Flip and cook again on the other side. Remove from the grill and quickly brush the butter brown sugar mixture over each side. Serve immediately.