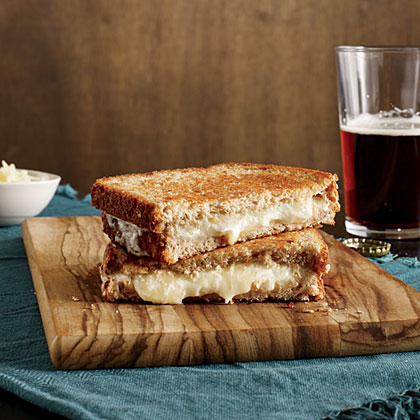 1/2 ounce cream cheese
1 teaspoon canola mayonnaise
1 ounce shredded cheddar cheese
2 (1-ounce) slices whole-grain bread
1/2 teaspoon olive oil
Combine cream cheese and canola mayo. Add shredded cheddar cheese. Spread between 2 slices whole-grain bread. Heat a small skillet over medium heat; sear each side in 1/4 teaspoon olive oil until bread is browned and crisp.