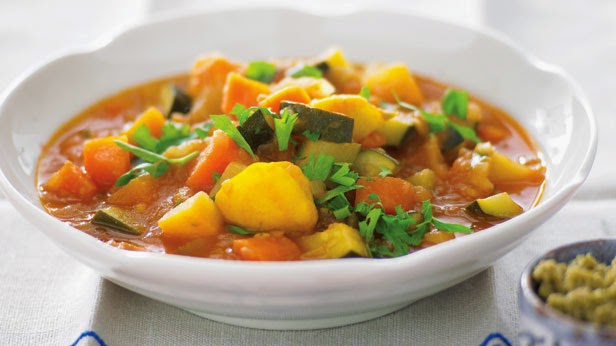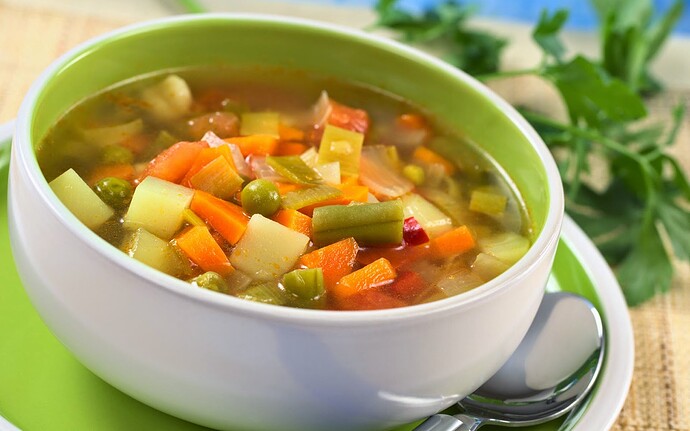 What you need:

o Chicken broth: 2 cans
o Tomato juice: 3 cups
o Tomatoes: 2 cabs
o Small onion: 1
o Minced garlic: 2 cloves
o Mushrooms: 1 package
o Sliced carrots: 3
o Diced zucchini: 1
o Diced squash: 1
o Green beans: 2 cups
o Rinsed kidney beans: 1 can
o Cabbage: 3-4 cups
o Seasoning: 1 teaspoon
o Pepper and salt
How to make it:

Saute mushrooms, carrots onions, and garlic with a little cooking spray for 5 minutes.
Use a large pot and mix vegetables, garlic and all ingredients and cook 2-3 hours.
You can freeze soup and reheat it whenever you eat. Add pepper to enjoy it.