want to know how to make kfc macaroni n cheese!!
HELP!!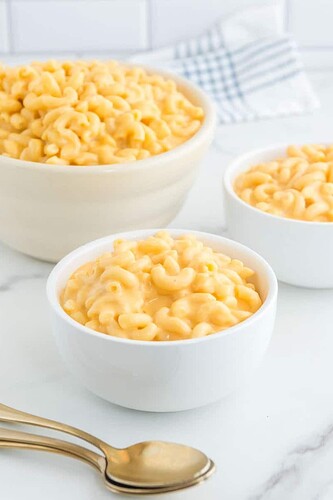 6 cups water
1 1/3 cups elbow macaroni
4 ounces Velveeta cheese
1/2 cup cheddar cheese, shredded
2 tablespoons whole milk
1/4 teaspoon salt
4-6 servings Bring water to a boil over high heat in a medium saucepan. Add elbow macaroni to the water and cook it for 10 to 12 minutes or until tender, stirring occasionally.
While the macaroni is boiling, prepare the cheese sauce by combining the remaining ingredients in a small saucepan over low heat. Stir often as the cheese melts into a smooth consistency.
When the macaroni is done, strain it and then pour it back into the same pan, without the water.
Add the cheese sauce to the pan and stir gently until the macaroni is well-coated with the cheese. Serve immediately while hot.