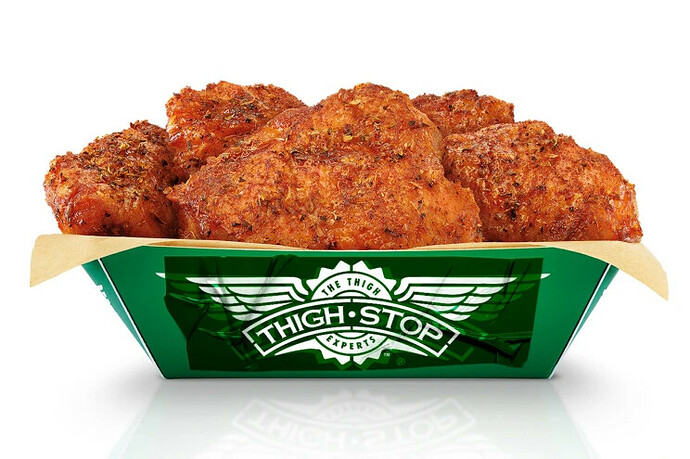 Canola oil for deep frying
2 pounds chicken thighs with skin and bones, small to medium-sized
1/2 cup margarine (you can use butter if you prefer)
3/4 cup Frank's Red Hot sauce
1 teaspoon white vinegar
1 teaspoon Worcestershire sauce
In a deep fryer, heat the oil to 375°F. Deep fry the chicken thighs for 13 to 20 minutes, depending on their size, until they reach 165°F. When chicken thighs are done, remove them from the fryer and transfer to a wire rack.
While the chicken is cooking, make the sauce by combining the margarine, Frank's RedHot Sauce, white vinegar, and Worcestershire sauce in a small saucepan. Heat over medium-low heat and stir until all is melted and incorporated.
Place the cooked thighs into a bowl and pour the sauce over them. Thoroughly coat the thighs with sauce, and serve immediately.