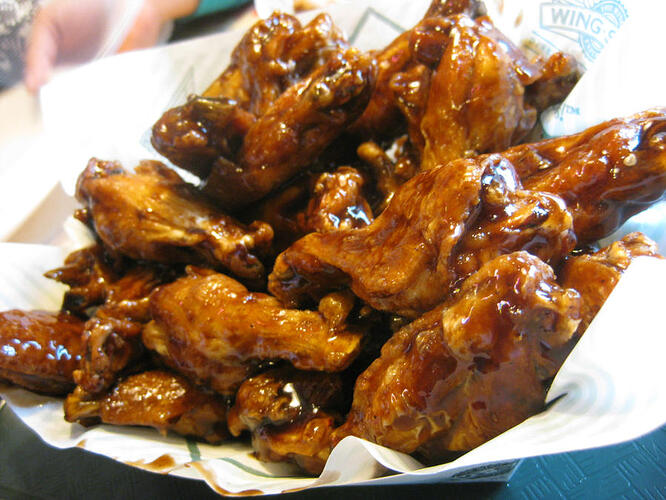 3 pounds chicken wings, tips removed and split at joint
1 cup soy sauce
2/3 cup water
1 cup brown sugar
2 tablespoons dry mustard
1 tablespoon ground ginger or 1 tablespoon fresh grated ginger root
3 garlic cloves, minced
Place chicken wings in a large shallow baking pan. Bring the remaining ingredients to a boil in a saucepan. Pour marinade over wings and place in a 350 degree oven for 1 1/2 hours. Remove from oven and place on a jelly roll pan. Turn oven up to broil and brown wings until crispy, turning a couple of times.