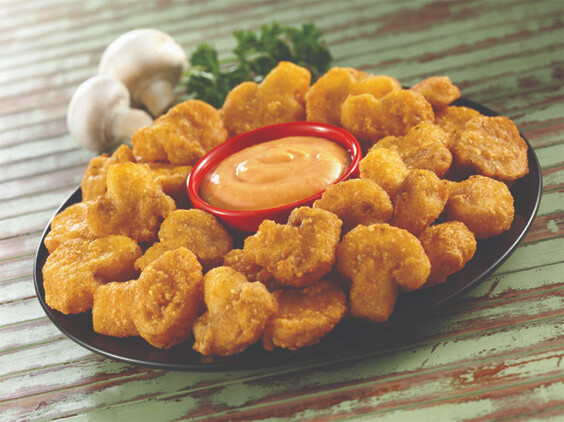 8 ounces whole fresh mushrooms
1/2 cup all purpose flour
1/2 teaspoon salt
1/4 teaspoon dry mustard
1/4 teaspoon paprika
dash pepper
1/2 cup buttermilk
oil for frying
Mix flour, salt, mustard, paprika and pepper in large bag; set aside. Place buttermilk in small bowl; dip a few mushrooms at a time in buttermilk. Place in bag with flour mixture; shake to coat.
Heat 2 to 3 inches of oil in a heavy saucepan to medium high heat. Fry a few mushrooms at a time for 2 to 3 minutes until golden brown, turning occasionally.